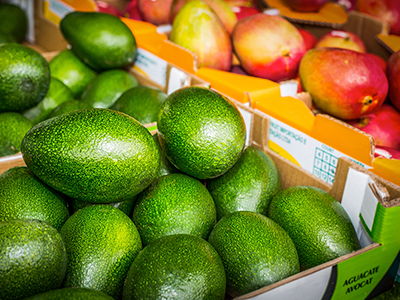 Airworld's EuroBIP is the only independent border inspection post at Heathrow Airport.
It is the veterinary examination centre for all foodstuffs fit for human consumption entering the UK. The EuroBIP has been in operation since 2001 and offers extensive ambient, chilled and frozen facilities and dedicated airside and landside transport services. It is also the only approved DPE for Vegetable Inspection at Heathrow Airport.
The EuroBIP enjoys a purpose built facility airside and works closely with the local port health inspectors. It is the only airside border inspection post in the UK. The EuroBIP employs dedicated experienced personnel, HM Customs and an in-house inventory system. All airside transit sheds are located within 5 minutes distance which means The EuroBIP can clear all consignments as quickly and safely as possible.
The Eurobip enjoys a reputation for quick efficient service and is open to all importers, freight forwarders, airlines and transit shed operators and is fully approved by the Department for Environment, Food and Rural Affairs as well as the EU Commission. EuroBIP invoices directly to importers or transit shed operators and have a range of value added services, linked to the handling and distribution of all incoming shipments.
View the EuroBIP Tariff >   EuroBIP Terms & Conditions >
For more information on EuroBIP please contact Jon Franklin on 0208 759 6887 or email: info@eurobip.co.uk